Grant & Christina

Hello! We are Grant and Christina and we are beyond thrilled to introduce our family to you! We met 10 years ago at a Saturday pool party and immediately fell in love; we have been inseparable ever since. We were married two years after we met and just celebrated our seven year wedding anniversary. We are best friends and have grown over the years both in our careers, emotionally and spiritually.

We have two beautiful children, Blake (6) and Aneliese (4) who are extremely excited at the thought of bringing a new baby into our home. Blake is our little angel with a heart full of gold; he loves to make people happy, Panther footballs and Christian McCaffrey. Aneliese is our little spunky one; she absolutely loves horses and to color. They both are super excited to have a little brother or sister and tell everyone that we are adopting a baby.

On the weekends, we are at a football, baseball or soccer field. We love sports. Grant is a Varsity football coach at a private Charter school; he also coaches Blake's t-ball and flag football. Aneliese is involved in dance every week and just had her 2nd dance recital. Every Sunday we volunteer as a family at our local church while our kids are involved in the E-kids group. We both have great careers that have allowed us to live in a wonderful community with a lot of flexibility. Christina is a Registered Nurse and Strategic Account Manager for one of the largest pharmaceutical companies in the world, and Grant is a Sales Manager in an Oncology Biotech firm.

Our family is a very close and fun-loving unit and should you choose us, you will do so knowing that your child will be forever taken care of, protected, loved and cherished for a lifetime. God Bless you in your journey and we will be praying for you!
We welcome a boy or twins (if one is a boy), newborn to one year through open, semi-open or closed adoption.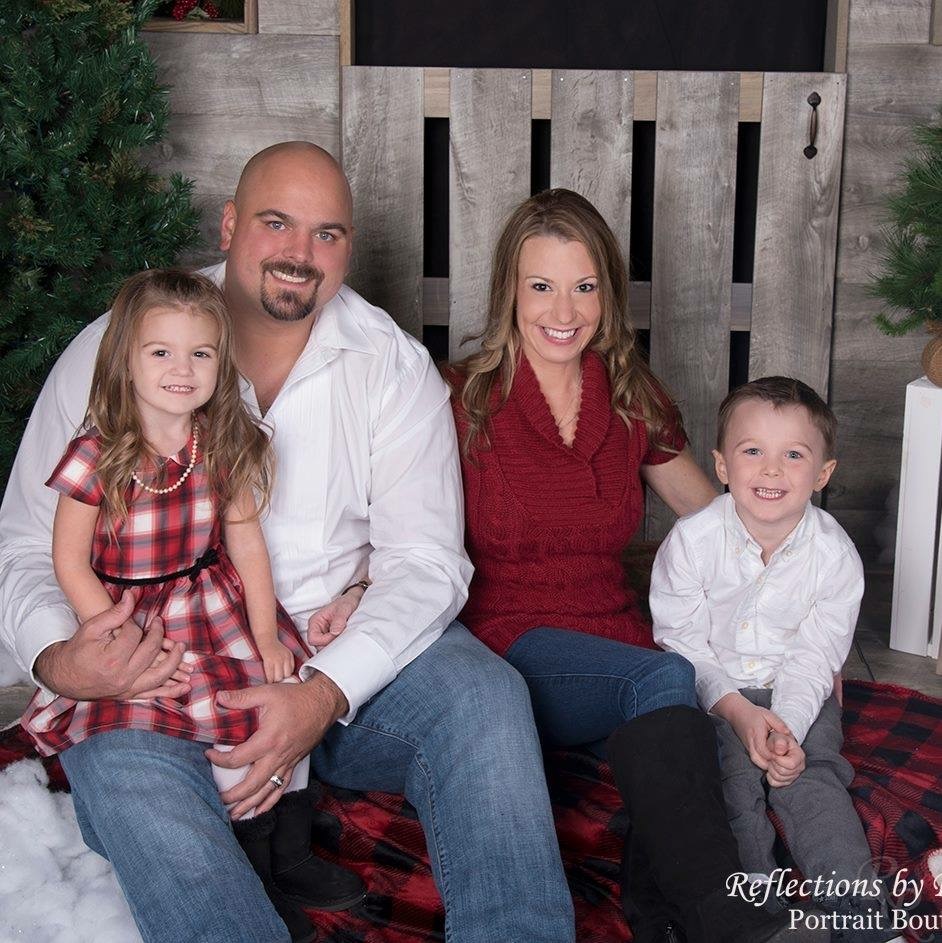 Dear friend,

Thank you for taking the time to get to know us! We can only imagine the emotions that you are going through. What you have chosen to do for your baby is the most selfless and loving thing that a human being can do; and we have the utmost respect for you and your decision to give your baby a chance at an amazing life.

God has chosen us to be parents, not only to the 2 wonderful children that we already have, but to another baby or babies that we haven't yet met. Knowing that adoption was something that was going to happen in Christina's life at a very young age, God affirmed that we were meant to adopt when we found out that we couldn't have anymore children biologically.

We know that this is God's direction for us and it is a gift from God so that we could adopt a baby and raise that baby in our happy, loving and safe home. I know we don't know each other and this decision is probably one of the hardest decisions that you have ever had to make; please know that we are praying for you!

This Bible verse has guided us through our entire life and we place this verse in this letter to help guide you!

1 Corinthians 13:13: "And now those three remain: faith, hope and love. But the greatest of these is love."

Love,
Grant, Christina, Blake and Aneliese

Job Description
Biotechnology Sales Manager
Education
B.A. Speech Communications
Hobbies
Coaching, Sports, Guitar/Piano, Electronics
Number of Children
2
Church Denomination
Catholic; Non-Demonination
Job Description
Strategic Account Manager
Education
BSN, RN: Bachelors Degree in Nursing
Hobbies
Traveling, playing with the kids, spending time with family, writing, outdoor activities
Number of Children
2
Church Denomination
Christian; Non-Denominational